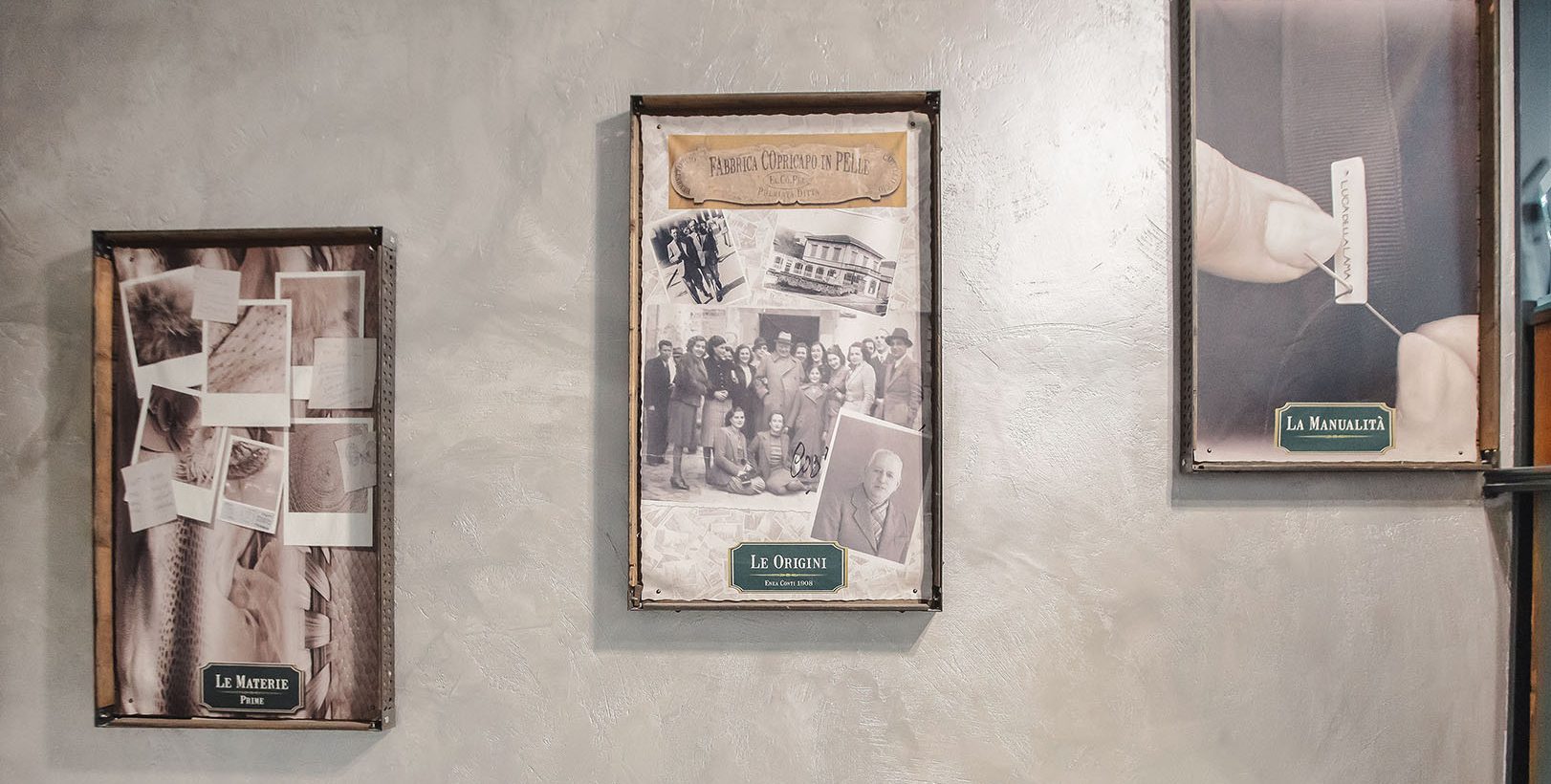 ---
Facopel is founded by Enea Conti in Valdinievole, in the province of Pistoia: a builder by trade, he decides to make caps from the offcuts of fabric which his wife sells by the meter at local markets.
---
A period of great developments that sees the company sell its products to important hat shops in Italy's biggest cities. 
---
The Second World War brings great challenges, but the company manages to stay in business.
---
Facopel continues to consolidate its position in the market as a renowned producer of hats of exceptionally high quality, expanding its expertise to the world of leather and fur, very much in demand in those years.
---
The company starts collaborating with major fashion houses as a result of a particular circumstance: Gianni Versace wants to gift a hat to his great friend Elton John, to add to his collection. This leads to a collaboration on products for the emerging prêt-à-porter market, combining the ingenious ideas of Versace with the great tradition carried forward by Facopel's master milliners and hatters.
---
Production expands steadily to include all the most important Italian fashion brands, so much so that the company is forced to move to larger premises, hiring and training new skilled workers.
---
The company purchases its present-day premises, renovating and modernizing the building to meet the increasingly pressing and complex demands of international fashion brands.
---
The Luca Della Lama brand is launched to offer a product that is even more recognizable as an paragon of craftsmanship entirely Made in Italy. The Lula line is designed to offer a younger, modern alternative to the Luca Della Lama collection.
---
Collaborations with the leading international fashion houses intensify further. Facopel hats are increasingly sought after and appreciated the world over.
---
To mark the company's centenary, at a gala night at Mipel in Milan, Giorgio Cannara, President of Aimpes and Mipel, presents Facopel with a plaque celebrating the company's achievements. 
---
During the 97th edition of Mipel in 2010, Facopel receives the award for the best accessories company, in recognition of its quest for new materials and original solutions in the use of natural fibers.
---
The company continues to operate as an excellent partner of leading international fashion brands, so much so that it is invited to work with the most famous stylists to help prepare their runway shows.
---
Despite the pandemic and the many restrictions imposed by Covid-19, Facopel opens a second factory and increases its production, hiring more staff in order to fulfill all customer orders, which have been boosted by online sales.
---
Opening of the new 3,000m² premises, a boost to the existing 2,500m² production site. Built using ultra-modern technology and featuring new wood fiber cladding, the new premises benefit from excellent insulation and are completely sustainable in terms of electricity: a symbol of the next 100 years to come for Facopel.
A GREAT ITALIAN STORY OF DEDICATION, CARE AND CREATIVITY.
Throughout its century-long history, the company has passed down from one generation to the next the passion and love for tradition that make it one of a kind. The precision and reliability that have characterized Facopel's production for over a hundred years are the result of craftsmanship experience consolidated over time.
From the finest shops in the world to top Italian and international fashion houses, Facopel hats have always been a symbol of elegance, style and refinement.
Studies into new technical and stylistic solutions inspire the company to reinterpret tradition in order to reflect new market requirements: experimenting with combinations of innovative materials, original shapes and structural measures to guarantee multiple features and functionality. A continuous quest for excellence to ensure production of impeccable quality that reflects the company's identity and the best of Italian textile craftsmanship.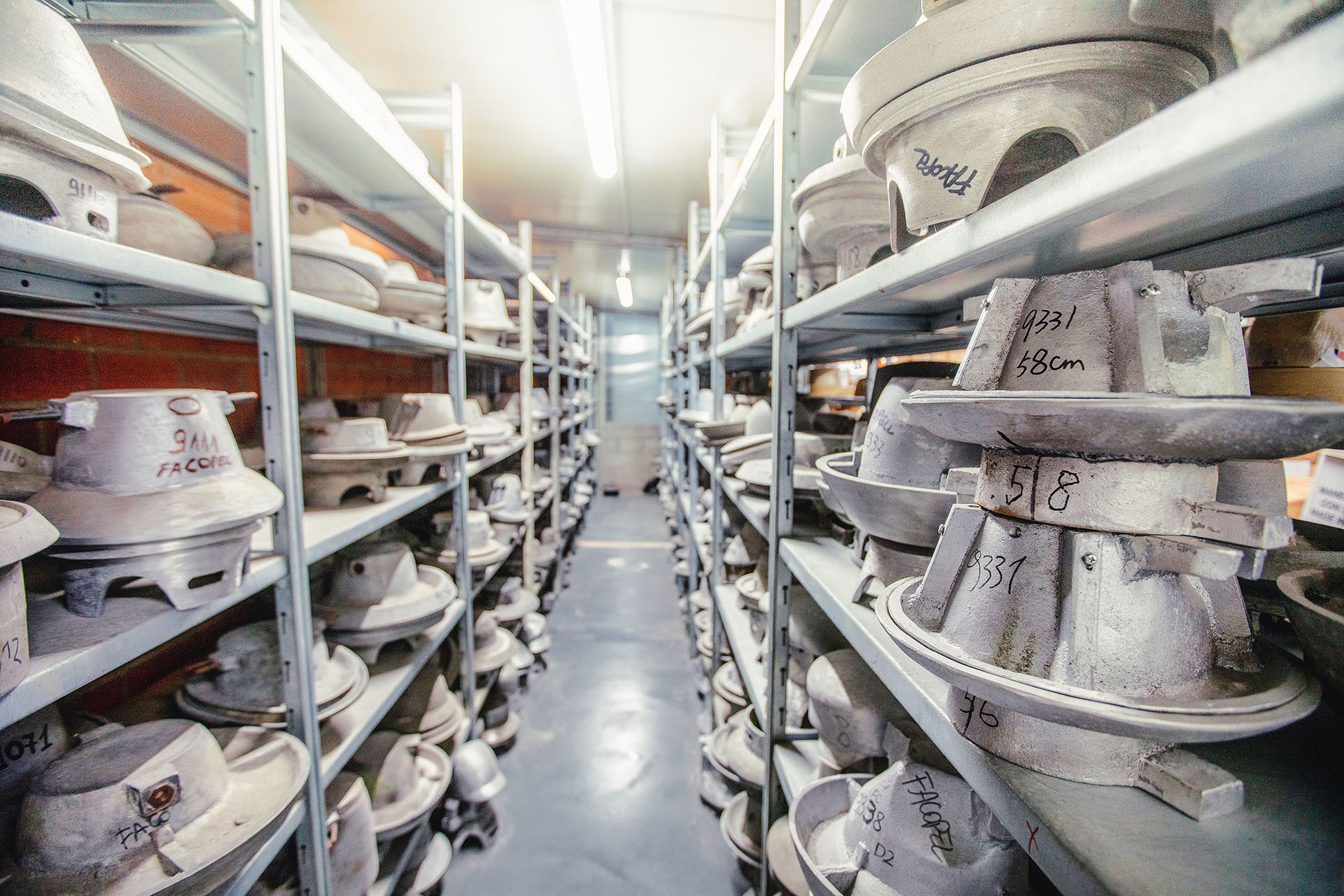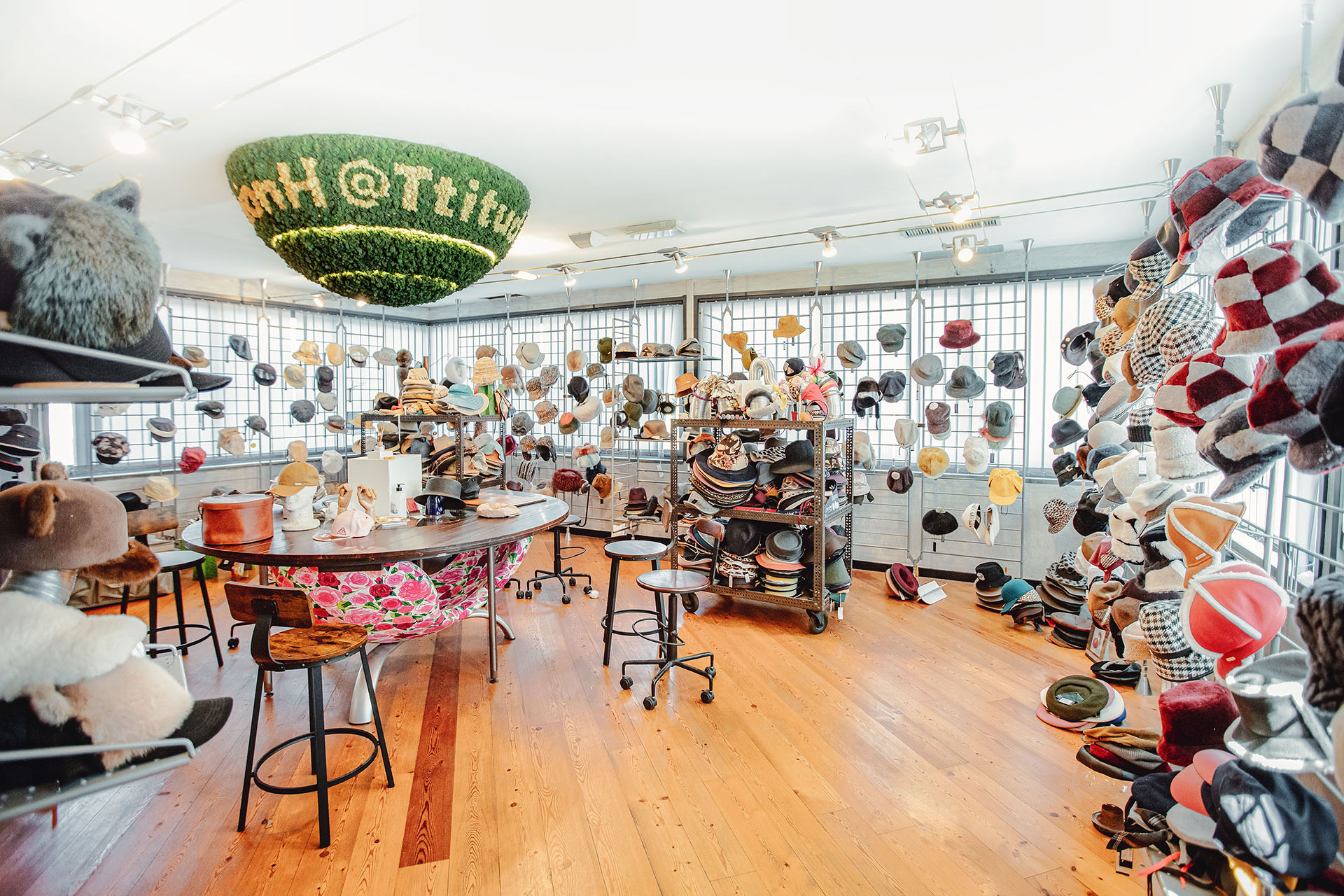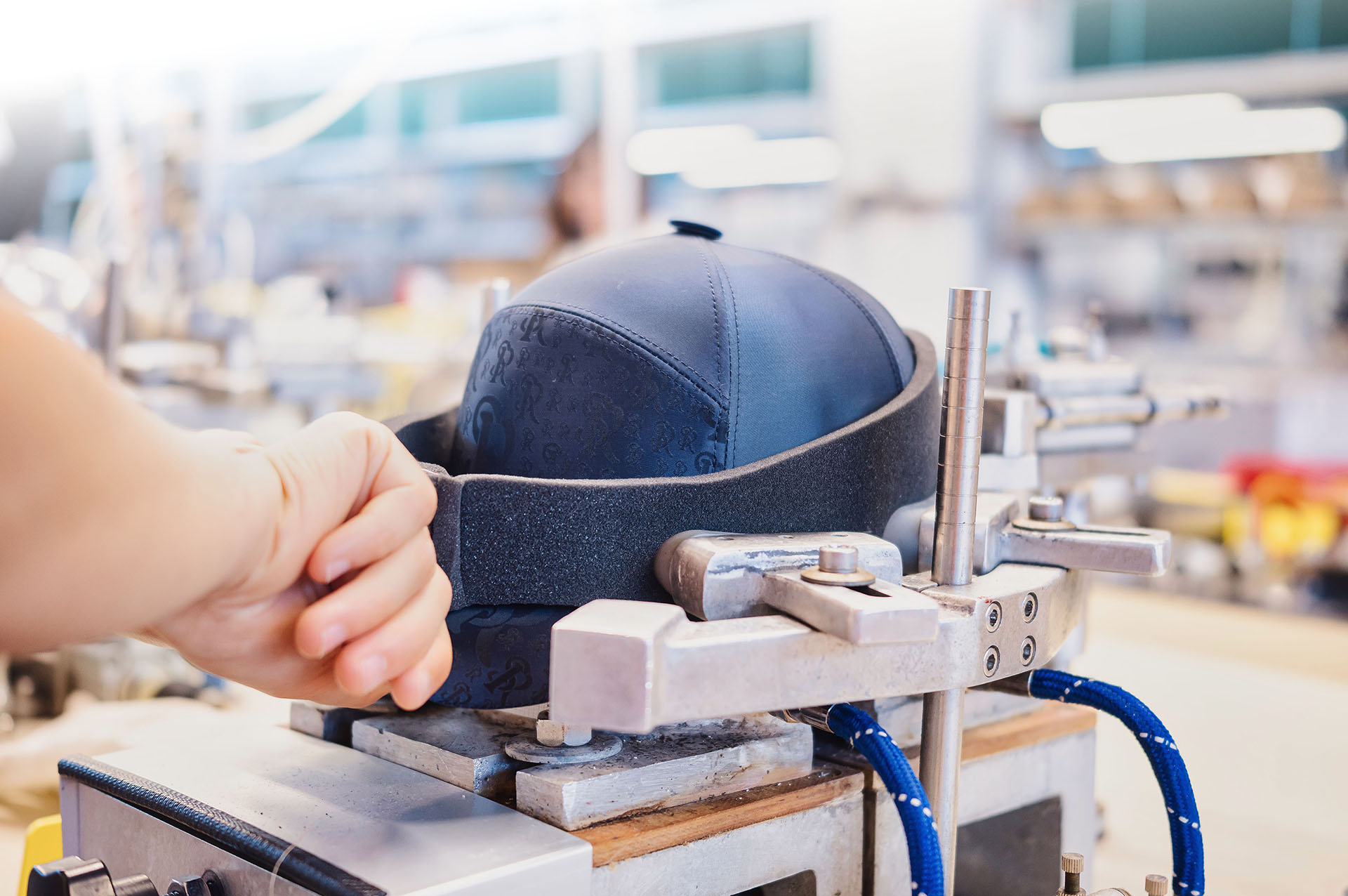 IF YOU ARE LOOKING FOR COLLABORATION OPPORTUNITIES, GENERAL INQUIRIES OR SIMPLY WANT TO START A BUSINESS CONVERSATION.